SHOP SKIROAD – NOW AVAILABLE!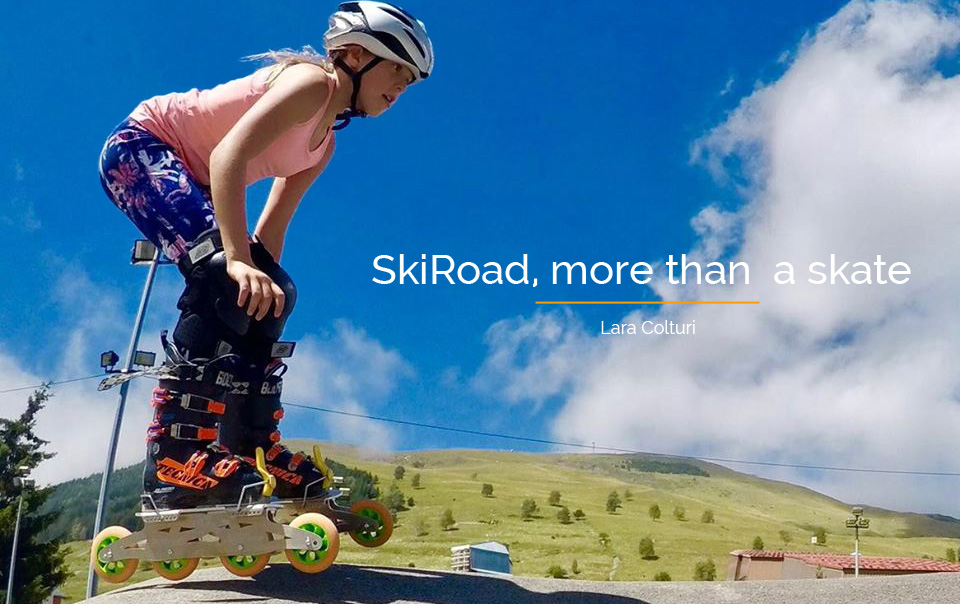 FOR SKIING YEAR-ROUND
Designed for a range of sporting activities, all-round training, as preparatory sports equipment for skiing, an aid tool for proprioceptive motor-skills education and post-tramautic rehabilitaion.
Exercises all five main elements of motor fitness (endurance, speed, strength, mobility, coordination).
The SkiRoad project is a unique system, with patented frame and wheels, that combines great road holding with the flexibility to dampen vibrations and warp just enough to help steer, just like on skis.
SkiRoad comes in a range of versions, with either a plastic or aluminum frame and from 3 to 5 wheels according to the weight and technique of the skier. Competition grade wheels also available.
SHOP SKIROAD BELOW
HOW IT WORKS…
SkiRoad is a steerable 'Carving' skate specifically for skiing on the road that works in a simple and intuitive way just like a skate. In vertical position, the two front wheels do not touch the ground and you can only go straight; leaning to one side or the other, the front wheel inside the curve touches, the central one rises and the skate steers. The turning radius can be adjusted with a 5mm Allen key (hex key) that tightens or widens the two front wheels.